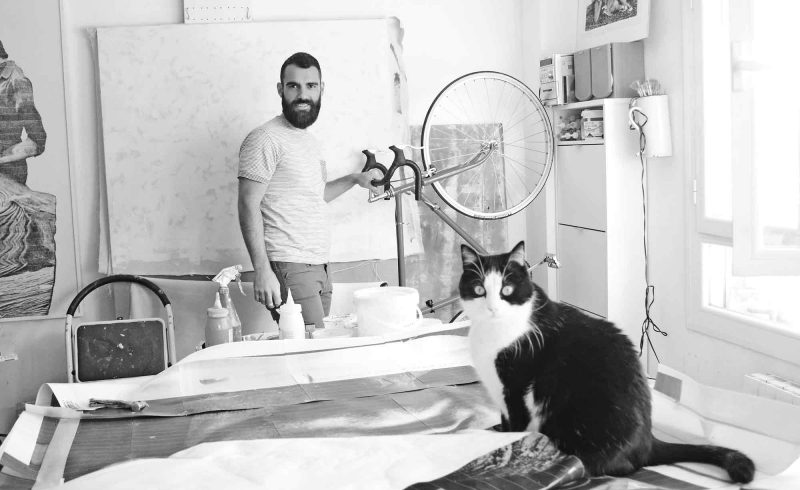 Alejandro Bombin, Madrid 1985:
The recurring themes in his work are memory and error. His approach to painting is based on information overload, transience and reproducibility, characterizing forces of the technological image in our time. Alejandro Bombin's projects allude to the incessant confirmation of what has already been observed and to the brief validity of what has been learned, questioning the substance of perception unalterable assumptions.
After his degree in Fine Arts in 2008 he maintains an exclusive dedication to his artistic work and has a series of relevant exhibitions behind him. His work has had special presence in Spain and American countries like Chile, Peru and Colombia. It has been shown also in the United Kingdom, France and other European countries..
Works for sale by Alejandro Bombin in Aurora Vigil-Escalera Art Gallery:
If any of the works below are of interest to you, or you wish to receive information about this artist, please click here.