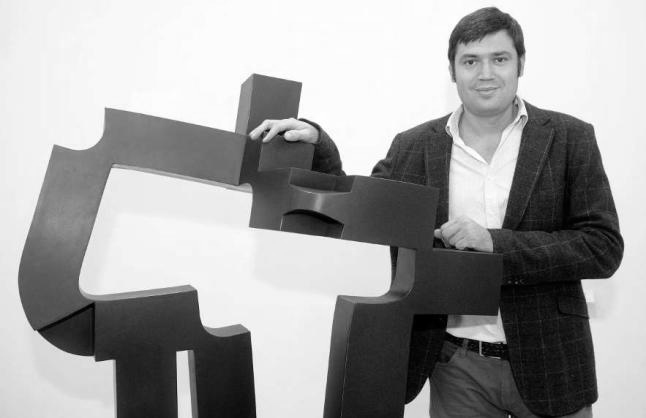 Carlos Albert (Madrid, 1978)
Carlos Albert began his forging practice under sculptor Martín Chirino´s wing, here Albert not only learned the sculpting technique, but this apprenticeship also helped him find new paths in his artistic creation. Along with other emerging artists, he becomes a founder of "Group 99", in which Manifest the traditional values of art are exalted at a confusing time.
Albert works mostly with iron and Corten steel, shaping such materials in order to achieve pieces that almost come to life, in a continuous search for movement.
Carlos Albert's work partakes in numerous public and private institutions as well as in museums and private collections. Currently, at the Museum of contemporary art, Infanta Elena, a monographic exhibition features over 40 of his artworks.
Likewise, he has been awarded important prizes including the "Premio Fundación Sevillana Endesa" at the "LXI Exposición Nacional de Otoño" from the "Real Academia de Bellas Artes Santa Isabel de Hungría". Sevilla, the first prize of the Santander Town Hall or the first prize for sculpture: "Victorio Macho" of the "Ciudad de Palencia" among other awards.
Work available: