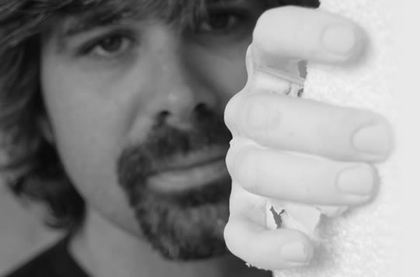 Jesús Curia Pérez (Madrid, 1969):
Jesús Curiá holds a Degree in Madrid by the U.C.M in 1992, also obtaining a PHD in 1995. Moreover, he is a Volume Professor Francisco de Vitoria University from 2009.
Exhibitions, art fairs and collections:
Curiá has exhibited internationally in places like Chicago, Cologne, Karlsruhe, Kuala Lumpur, Brussels, Amsterdam, London, Milan, Stockholm, Madrid, Paris, or Bruges, among others, and participated in art fairs such as Art Cologne, The Affordable Art Fair in England, Holland, and Belgium, or Art Madrid.
His works are part of collections such as Sungsan Art Hall (South Korea), ONCE´s Typhlological Museum, C.A.M. artistic heritage fund, U.C.M artistic heritage fund.
Available work gallery: