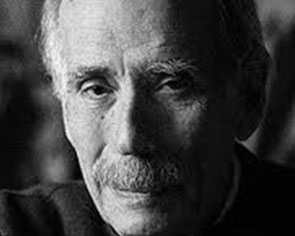 Juan Barjola (Badajoz 1919-2004 Madrid)
Juan Barjola is considered one of the most important Spanish painters in the second half of the 20th century. Related to Asturias due to his marriage to Honestà Hernandez, Barjola donated a large amount of his work to the city of Gijón, donation which materialized in 1988 with the opening of the Museum which bears his name and gathers as a result a considerable amount of his work.
Barjola was a meaningful member of the Representative Expressionism movement, and his work is characterized by the representation of human morals in society, consequently he frequently depicts the Spanish social agitation of his time,  mastering both colour and gesture.
Protagonists of his creations are topics such as suburban life and the periphery of the metropolis, and people as well as the animal world -mainly through stray, wandering dogs, bulls, horses, birds and cats.
Exhibitions, awards and collections:
Barjola received numerous awards during his long artistic career including: the "Crítica del Ateneo de Madrid" award, the "Primer Gran Premio de Dibujo en el II Certámen de Artes Plásticas", in Madrid, First Prize at the "Exposición Nacional Mediterránea", in Murcia, or the "Premio Nacional de Artes Plásticas" award.
In addition, the artist was present in numerous editions of ARCO Art Fair and received various honorary awards such as the "Hijo Adoptivo de Asturias" by the "Gobierno del Principado" or the "Medalla de Extremadura".
Juan Barjola´s work can be found in prominent public and private collections such as the "Museo Nacional Centro de Arte Reina Sofia", "Museo de Bellas Artes of Bilbao", "Museum de las Bellas Artes" of Asturias, or the IVAM (Insitut Valenciá d'Art Modern), "Colección de Arte del Siglo XX" (Alicante, Eusebio Sempere donation), Aena Collection, Telefónica Collection, or the "Museo Extremeño e Iberoamericano de Arte Contemporáneo (MEIAC)" collection, among others.
Available work gallery: