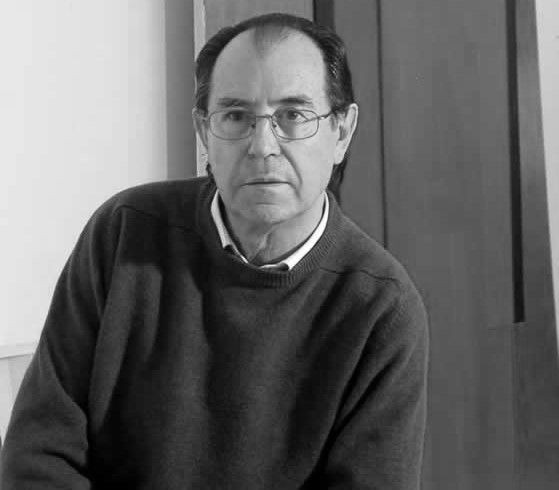 Rafael Canogar (Toledo, 1935):
A key figure within the history of the Spanish Contemporary Art history as a founding member of El Paso Group(1957-1960). His extensive career conveys different stages: from the Informalism where matter abstraction constructs the foundations, through the use of figurative painting, which is defined by his critical realism, until a return towards an abstraction of geometric shapes by means of which, he rearranges the composition that later evolves into a large fields of colour painting.
He has participated in countless solo and group exhibitions internationally: Madrid, Paris, Oslo, Parma, Warsaw, Buenos Aires, Mexico and Montevideo. In addition to having received several awards and honnours, including the Premio Nacional de Artes Plásticas (1982) and the L'Orde Chevalier des Arts et Lettres de France (1985). He is also a member of the Real Academia de Bellas Artes de San Fernando (1998).
His pieces are present in many museums and public collections: MOMA New York, Kunsthalle Hamburg of Germany, Chicago Art Institute, Museo Rufino Tamayo in Mexico, MNCARS, Madrid, Museum of Spanish abstract art in Cuenca, collection "La Caixa" Foundation and collection Bank of Spain.
Artworks by Rafael Canogar at Aurora Vigil-Escalera Art Gallery:
If you are interested in any of the artworks below, or would like to receive information concerning this artist, please click here.