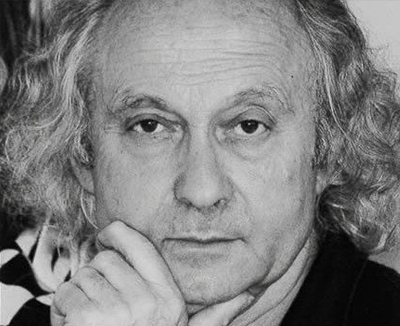 Herminio Álvarez (La Caridad, 1945)
Herminio's artistic production revolves around constant investigations that motivate his creation. The artist works and experiments with diverse materials, textures and colors, along with multiple supports that contain, encompass, reflect, support and distribute his works in all manner of spaces, where they generate their own habitat, with their small subtleties and enormous magnetism. They introduce us to an atmosphere that radiates both magic and fascination, with minimal, suprematist and kinetic overtones.
The self-taught artist's restless mind initially finds inspiration in mechanics, in his curiosity regarding the intrinsic physics that makes a machine work; and from there he draws a link between science and art, geometry and space, materials and gravity. He uses a palette almost completely reduced to black, white and red and the distinctive use of magnets, in which both the tensioned thread and the projected shadows are part of the harmonious whole. These sculptures acquire surprising plastic results that attract and captivate those who contemplate them; perhaps that powerful force is intangible but it is physically observable by the visual perception of the viewer. In his pieces we can differentiate two groups: one with meticulous compositions of delicate elements and different materials whose fragile beauty and subtlety finds its seed in the artist's passion for drawing, engraving, collage and miniature; and another with works that tirelessly search different forms and their relationships with the space, presenting increasingly simplified, more refined lines that enter fully into a geometric abstraction in which balances, tensions and contrapositions prevail.
Herminio has shown his works in exhibitions all over Spain, as well as in Toronto, Lisbon, Paris, Miami and Tokyo, in addition to having participated on several fairs such as ARCO and Art Madrid. He is part of such outstanding collections as the La Rioja Museum, the Asturias Museum of Fine Arts, the Prince of Asturias Foundation, the Dove Collection in New York and the Masaveu Collection; in addition to public spaces like the Rinconín Park in Gijón, the As Quintas Cultural Center in La Caridad, the HUCA, the gateway to Vegadeo and the Plaza de la Poesía in Oviedo.
Digital catalogue:
Works for sale by Herminio at Aurora Vigil-Escalera Art Gallery:
If you are interested in any of the artworks bellow or would like to receive further information about this artist, please click here.