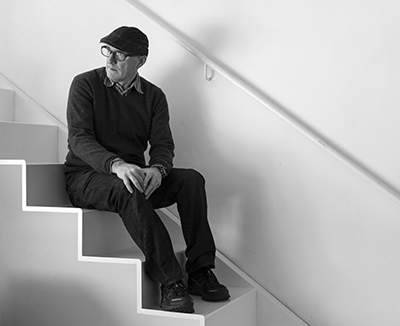 Pablo Genoves (Madrid, 1959):
Pablo Genoves lives and works amidst Madrid and Berlin. His work is the result of utilizing Photo-digital techniques in order to generate images loaded with sublime fury, where overflowing rivers, raging seas and waves burst into architectural structures such as cathedrals, palaces, theaters, libraries, or museums. Visually stunning and bearers of grand poetic beauty, his photographs invite the viewer to reflexion.
Very active in galleries spread all over Spain, including the prestigious Pilar Serra and the Marlborough, in Madrid. Genovés also has a renowned international prominence given he has exhibited in France, Germany, Belgium, Philippines, Houston and New York. His work has been presented at art fairs such as PhotoEspaña, Estampa, ARCO and the Abu Dhabi Art Fair.
Pablo's work is part of prestigious collections such as: APERTURE Foundation, the CAC (Contemporary Art Centre of Malaga) , Pilar Citoler, Rosa Olivares and the contemporary photography collection at 'La Fábrica' (Madrid).
Digital Catalogue for Geotransformacion, the monographic exhibition by Pablo Genoves at Aurora Vigil-Escalera Art Gallery:
Artwork for sale by artist Pablo Genoves at Aurora Vigil-Escalera Art Gallery:
If you are interested in purchasing any of the artworks below, or would like to receive information about Pablo Genoves, please click here.