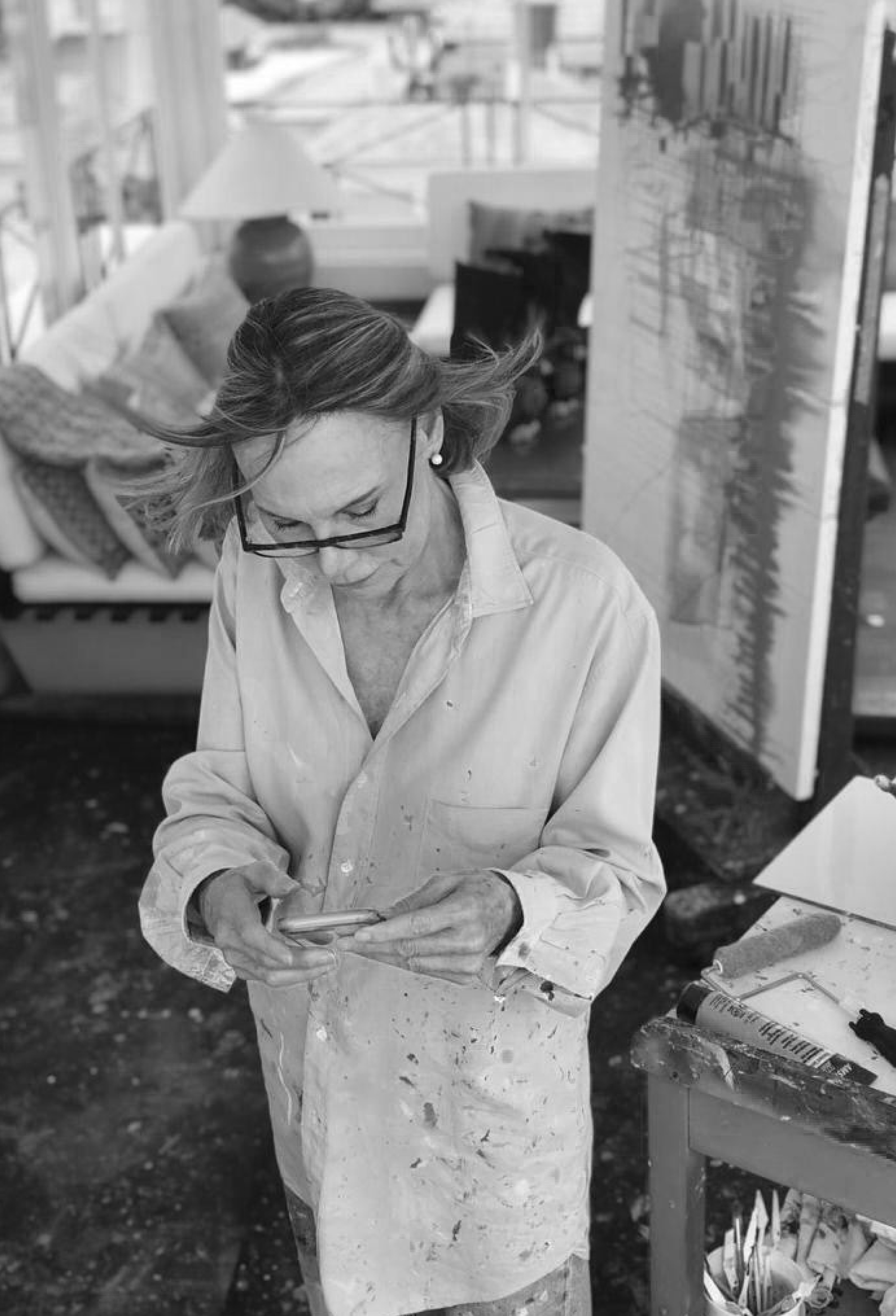 Patricia (Patica) Jenkins Gibson (Arequipa, 1954)
Patica Jenkins is considered in the context of Peruvian art – even being self-taught – as a continuation of the current of concrete art, which has managed to be polished and creating a distinctive and recognizable stamp in universal contemporary art. The foundations of all its production are being laid little by little and in it the viewer can discover several stages in its creation, moments that allow to speak of a favorable evolution in his plastic work.
His paintings are continuation of the geometric abstract tradition that exists in Peru and the concrete art movement initiated in the decade of the 30s. In turn, his canvases of small and large format are constant affirmations of a pure abstraction, which advocate visual experimentation and in which a certain construction of a research and authorial geometric vocabulary is recognizable. We will always be able to identify when we are in the presence of a work by Jenkins, either for its delicacy at the time of making the strokes, for the rhythmic perfection of the colors used, for the optical sensation or for the strength and balance transmitted by each one of his fabrics, which recall the cultures of his native country.
Available works from Patica Jenkins Gibson at Aurora Vigil-Escalera Art Gallery:
If you would like to receive further information about this artist, please click here.