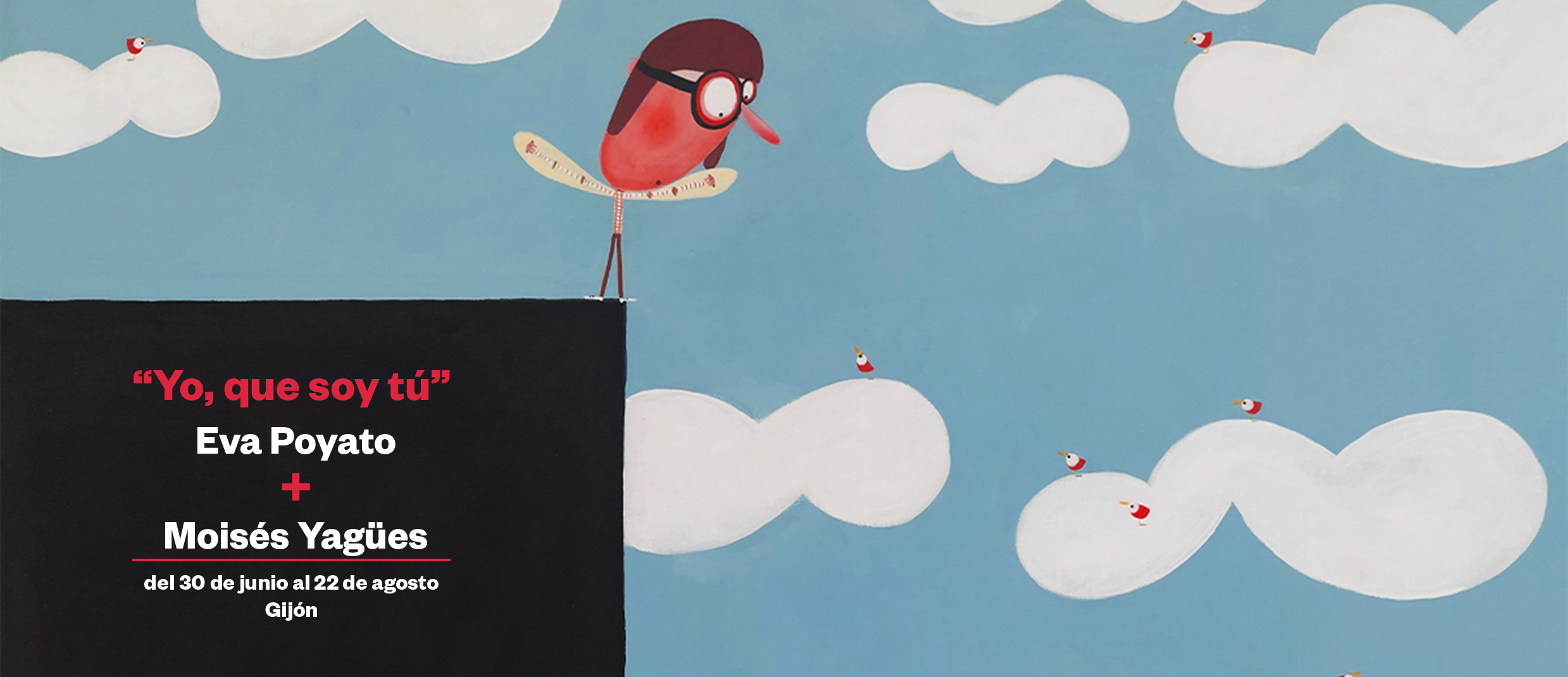 Moisés Yagües + Eva Poyato - Yo, que soy tú
from 30th june to 22th august
Throughout our various projects during the past year, Eva Poyato and Moisés Yagües have made themselves known to all our followers, friends, and collectors with their fresh, imaginative and colorful work. Now we present their highly anticipated dual exhibition "I, who am you", from June 30th to August 22nd.
This dialogue between two worlds, so different yet closely related, unfolds on canvases, papers, boards, and painted objects that strive to escape the medium; with endearing characters of simple and direct strokes and vibrant colors; all united by the magical realism that serves as the common thread in both artists' production.
The unlikely situations that inhabit the two gallery halls are presented to us with such straightforwardness that the viewer ends up accepting them as completely logical. Their work, filled with symbolism yet conveyed in a relatable language, make the thoughts, desires and longings that Eva and Moisés wish to convey feel completely familiar and recognizable, translating into pure emotion. Influenced by comics and illustration, both artists have demonstrated a unique talent for shedding the unnecessary and keeping only the essential elements to tell their story.
This exhibition is the result of an intimate collaboration, which even showcases a jointly created piece featuring the main icons of each author. In "I, who am you" both artists embody every art piece with their essence, allowing them to converse with us and with each other, inviting us to join in on their adventures, to see our own experiences and emotions reflected before us. To become part of their games, their daydreams and their gardens.