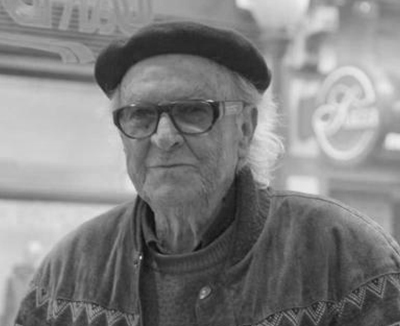 Alejandro Mieres (Astudillo, Palencia, 1927 – Gijón, 2018)
Prominent normative art representative, Alejandro Mieres develops a language based on geometric rhythmic modulations, subtly carved on dense chromatic surfaces, achieving a result that goes beyond the purely formal to merge into the symbolic.
He has presented his work in important galleries like Juana Mordó or the Orfila, in addition to taking part in ARCO Art Fair. Mieres has also participated in important group and solo exhibitions of the Spanish contemporary art world, both in Spain and internationally in countries such as Belgium, Germany, France, Poland, Cuba, Denmark and Austria, among others.
Additionally, Mieres has been awarded twice at the Royal Academy of San Fernando (1949 and 1950), and also at the National Exhibition of Fine Arts in 1970, the biennials of León (1971) and Zamora (1975) and by the Selgas Falgade of Asturias Foundation in 1991.
His work is currently in the Museo Nacional Centro de Arte Reina Sofía, Spanish Abstract Art in Cuenca, the MACBA in Barcelona, the Bellas Artes de Asturias, the Modern Art in Bilbao and Granada, the Jovellanos de Gijón, the Bochum in Germany and the Contemporary Art of Vilafamés.
Works for sale by Alejandro Mieres at Aurora Vigil-Escalera Art Gallery:
If you are interested in any of the artworks bellow or would like to receive further information about this artist, please click here.
no images were found