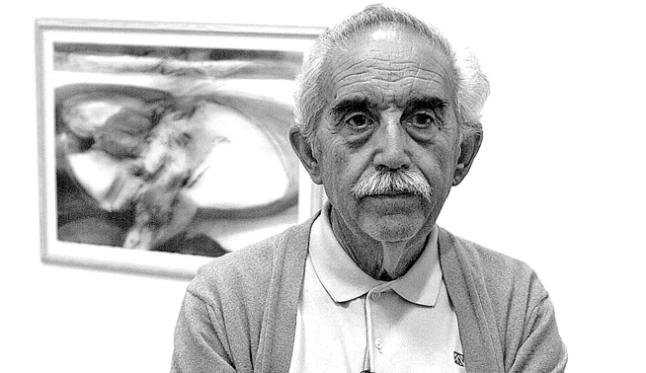 Antonio Suárez (Gijón 1923-2013 Madrid) was one of the greatest 20th century art representatives in Spain, known as one of the El Paso group founders, and one of the extensive classic Spanish abstract painting artist list.
Suárez made painting with a figurative base, and an abstract appearance as a result. Chromatically, his work evolves from initial dark tones from El Paso group, to the later light and soft colors. His painting, always emotional, transmits an internalized plastic discourse from the informalism premises.
His work has been exhibited in cities around the world and it has also been featured at Venice and Sao Paulo Biennials.
Suárez's work is part of, among others: Museum of Fine Arts of Asturias, and Reina Sofía's collections, the Contemporary Art, in Barcelona, Universidad de Oviedo, the Museum of Abstract Art in Cuenca and as well as museums in Seville, San Francisco, Bilbao, Leverkusen and Austin.
Works for sale by Antonio Suárez at Aurora Vigil-Escalera Art Gallery:
If you are interested in any of the artworks bellow or would like to receive further information about this artist, please click here.