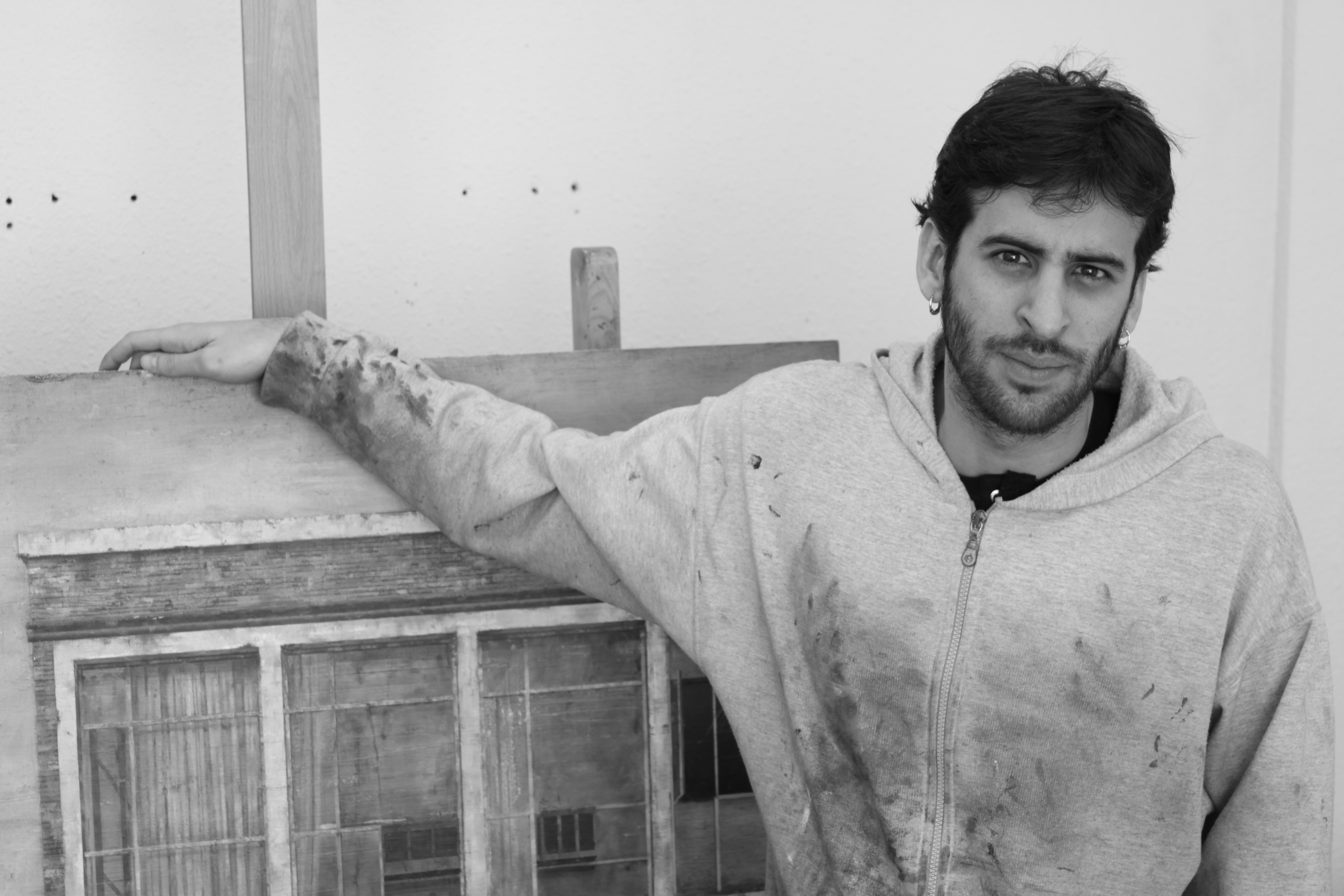 Goka García Herrera (Jerez de la Frontera, Cádiz, 1982)
Gorka García is one of the gallery's youngest artists, whose work depicts uninhabited landscapes in which the poetics of the ruin and a deep compositional and formal analysis are the common denominator.
Gorka's work tries to deepen and reflect on the existing relationship between the various utopian proposals put forward throughout history by great thinkers such as Plato, Rousseau, Comte or Marx, and the somewhat "dystopian" world in which we live today. To this end, Gorka takes as a paradigm of utopia the aesthetic of the Renaissance, a markedly utopian era, and as a paradigm of dystopia, several contemporary cities devastated by war.
It's a conceptual and aesthetic opposition, since in the case of the former we could speak of extremely studied, harmonic, linear and colourful compositions; and in the latter, of disorderly and anarchic compositions, in which the heaps of rubble and collapsed buildings do not keep to any logic or stick to a marked perspective, and the monochromatic character expressed through a wide range of greys the artist uses to represent some of those war-torn cities.
Gorka García holds a Fine Art Degree by the Basque Country University and has studied at the Academy of Fine Arts of Ravenna (Italy) and at famed Spanish painter Alejandro Quincoces' studio. He was awarded with, among others, the grant for Painters at the Quintanar Palace (Segovia) and the scholarship for Young Creators by the Antonio Gala Foundation (Córdoba). He has also participated in numerous FLECHA, Art Madrid and Estampa editions, as well as in the emerging arts Salon of GetxoArte. In 2012, a catalogue of his works was published with texts by Antonio Gala, Alejandro Quincoces, Juan Gómez Bárcena and Javier Vicedo Alós: 'Metacal: Geometry of sunset'
Digital Catalogue:
Works for sale by Gorka Garcia at Aurora Vigil-Escalera Art Gallery:
If you are interested in any of the artworks below, or would like to receive information concerning Gorka Garcia, please click here.