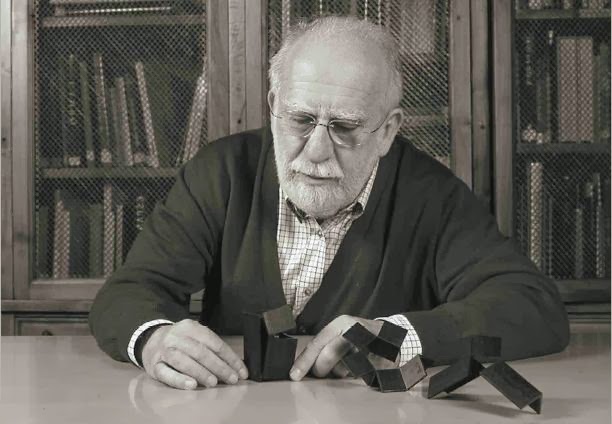 Joaquín Rubio Camín (Gijón, 1929-2007):
Asturian sculptor, painter, designer and photographer, sculptural field, Camín stands out as one of the highest representatives of the abstract and constructivist movements always from a personal style.
Camín's works are set in numerous cities in Spain and also in private and public collections in Europe and America, of which the following should be noted: Museum of Spanish Abstract Art in Cuenca, Museo Nacional Centro de Arte Reina Sofía, Museo de Escultura al Aire Libre de Alcalá de Henares, I International Sculpture Exhibition in Santa Cruz de Tenerife Street collection, Ministerio de Educación y Ciencia, Madrid, Museo de Bellas Artes de Asturias.
He received numerous awards such as the National Painting Prize, the Grand Prize of Sculpture at the First National Contest of Plastic Arts, the National Award for Illustration and the bronze medal in Leipzig. Camín was a member of the Real Academia de Bellas Artes de San Fernando and received the silver medal of the Principality of Asturias.
Works for sale by Joaquín Runio Camín at Aurora Vigil-Escalera Art Gallery:
If you are interested in any of the artworks bellow or would like to receive further information about this artist, please click here.