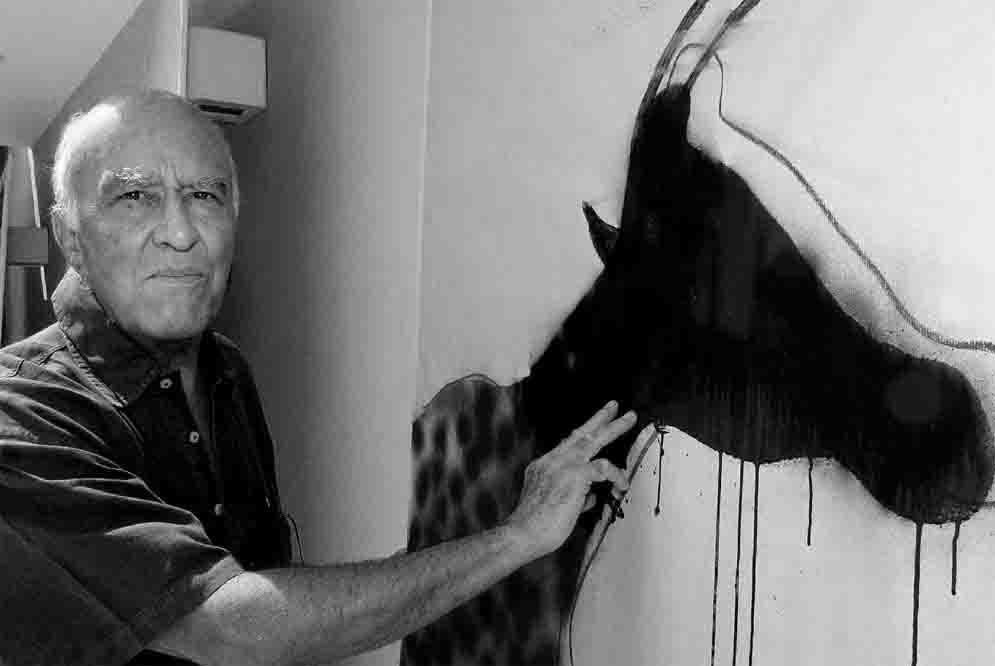 Joaquín Vaquero Turcios (Madrid, 1933 – 2010, Santander)
Born in Madrid but Asturian by adoption, Vaquero Turcios was an outstanding painter, sculptor and architect.
He began painting at a very young age alongside his father and soon took part in group exhibitions such as the National Exhibition of Fine Arts in Madrid in 1948. In 1950 the family moved to Rome where he studied at the Faculty of Architecture at the University of Rome.
His insatiable need for experimentation led him at a very young age to study the techniques of fresco painting, becoming the best representative of this form of painting internationally. His thirst for experimentation did not end here, and in time he began to explore engraving and materials such as concrete and steel.
His work has been exhibited internationally in cities such as Madrid, New York, Geneva, Rome, Caracas, Helsinki and Sao Paulo.
Among the many prizes that recognise his outstanding work as an artist are the Gold Medal at the Salzburg Biennial in 1957, the Medal of the Senate of the Italian Republic in 1959, First Prize for Painting at the III Biennial in Paris in 1963, a Specialist Scholarship from the Institute of International Education in New York in 1968, the Ministry of Culture Prize in the competition for cartoons for the Royal Tapestry Factory in Madrid in 1980 and First Prize in the International Competition for the monument to President Maciá in Barcelona in 1983.
Works for sale by Joaquín Vaquero Turcios at Aurora Vigil-Escalera Art Gallery:
If you are interested in any of the artworks bellow or would like to receive further information about this artist, please click here.