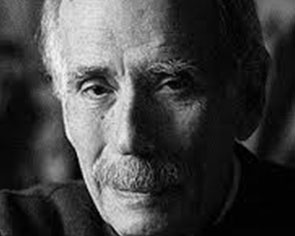 Juan Barjola (Badajoz, 1919 – Madrid, 2004)
Juan Barjola is considered one of the most relevant Spanish painters in the second half of the 20th century in Spain. Linked to Asturias by his marriage to Honesta Hernández, he donated a large amount of his work to the city of Gijón and, in 1988, the City Hall inaugurated the museum that bears his name and an important part of his artistic production.
He belonged to the current of representative expressionism, emphasizing in his painting the moral component, which captures in images the changes that occur in the Spanish society of his time with a great mastery of color and gesture. Suburban life and the periphery of large cities, people and the animal world – dogs, both strays and wanderers, bulls, horses, birds and cats – are the protagonists of many of his creations.
Among the recognitions that Barjola received, we can highlight the Adoptive Son of Asturias by the Government of the Principality or the Medal of Extremadura, in addition to the Madrid Athenaeum Critics Award, the First Grand Prize for Drawing in the II Contest of Plastic Arts, the First Prize of the National Mediterranean Exhibition of Murcia or the National Prize of Plastic Arts.
His work can be found in important public and private collections such as the Reina Sofía National Art Center Museum, the Bilbao Fine Arts Museum, the Asturias Fine Arts Museum, the Chilean Solidarity Museum, IVAM, the 20th Century Art Collection, Aena Collection, Telefónica Collection or the Museo Extremeño e Ibero-Americano de Arte Contemporáneo (MEIAC) among others
Works for sale by Juan Barjola at Aurora Vigil-Escalera Art Gallery:
If you are interested in any of the artworks below or would like to receive further information about this artist, please click here.