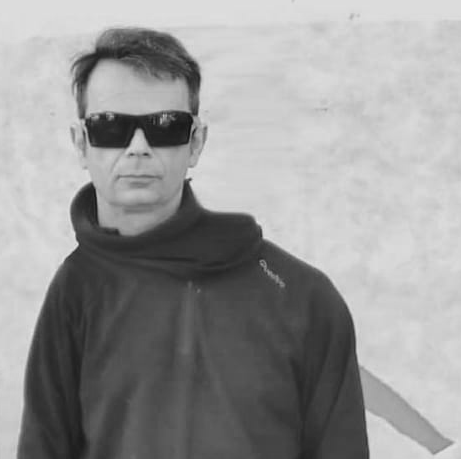 Mario Soria (Barcelona, 1966)
The works of Mario Soria take place in a parallel reality. While his sci-fi brushstrokes and fanciful surrealism can take us to the future, the artist himself rejects that label, well aware of all the influences that shape his personal cosmology and that he finds in the present. Art and cultural icons, movies and advertising, childhood toys and everyday objects, pop-art and traditional Western painting. Soria does not set limits to his creative process, neither to his public nor to his imagination; and so his worlds continue to grow and evolve, absorbing, learning and transforming, and always intrinsically his.
With bold and acid colors, the artist develops his large-format paintings as if they were book covers, movie posters or comics and he tries to imagine the content inside of them. The main character is shown in the foreground, posing with hardly any action and in the background are the secondary figures who usually carry the action around them. In other series he introduces all kinds of elements that turn his paintings into authentic sculptures in which the traditional painting, so careful and meticulous, is only a part of the whole and it is the sum of its parts -disruptive, whimsical, compelling- what truly makes a "Soria". Inspired by the Mexican "tree of life", which creates a story from colorful clay figures, the artist uses toys to fill the frames of his works, the sides of paintings, and even carts that can be posed, rolled and hang on the wall.
Each series has its distinctive palette and essence with which the artist intends each work to speak for itself: "The process is slow due to the meticulousness and attention to detail, I never know how they will really turn out, they progress by stages as if they were chapters. I enjoy the path of creating and evolving my own worlds and characters."
Since his participation in the prestigious TEFAF fair in Mastricht in 1998, his work has been greatly received in cities such as Los Angeles, Atlanta, New York, Miami, London, Taipei, Tokyo, Istanbul, Vienna, Geneva, Madrid, Barcelona and Utrecht, among other. It is part of important national and international public and private collections such as AL FAYED, the Ministry of Education of the Generalitat of Catalonia, Unión Fenosa, Taules&Taulons, Oikos Hotels, the Guy Laliberté Collection, the José Andrés Collection in Las Vegas, the Barbara&Fred Tepperman in Palm Beach, among others in the United States, Europe and Asia.
Digital catalogue: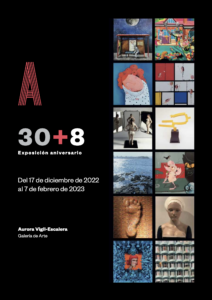 Works for sale by Mario Soria at Aurora Vigil-Escalera Art Gallery:
If you are interested in any of the artworks below or would like to receive further information about this artist, please click here.