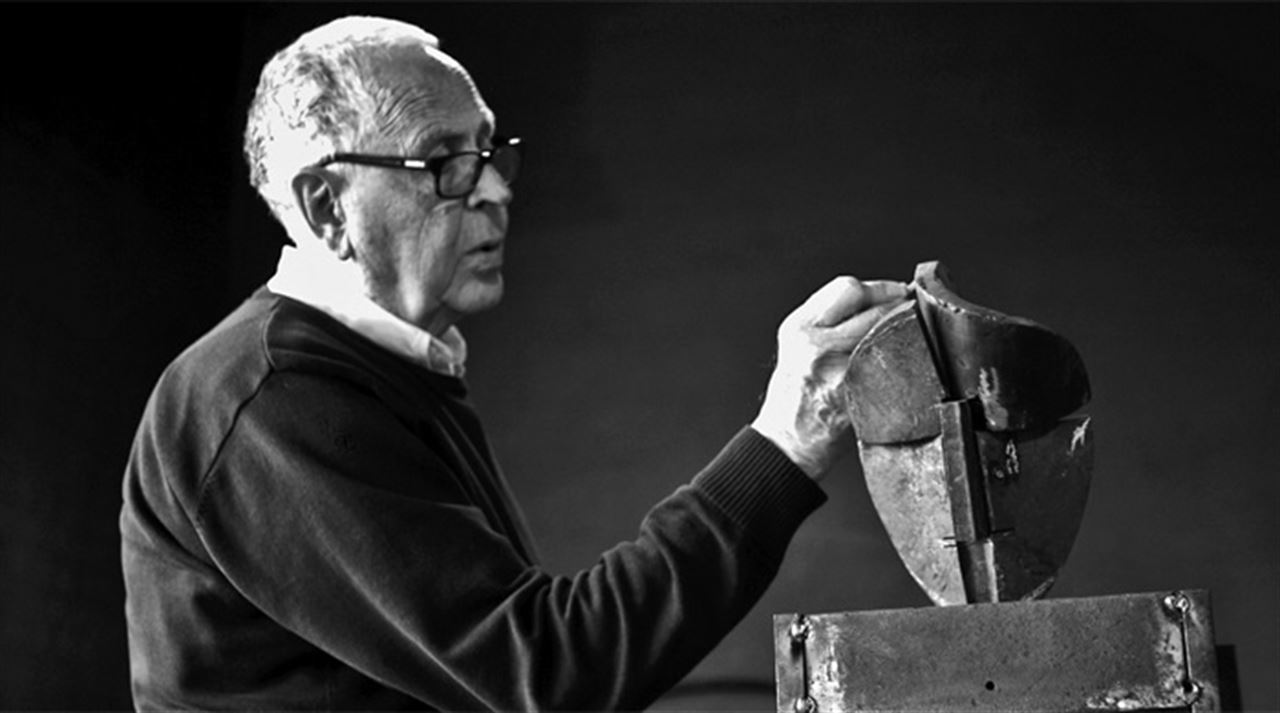 Martín Chirino (Las Palmas de Gran Canaria, 1925 – Madrid, 2019)
Martín Chirino was one of the most prominent Spanish sculptors of recent decades. In 1958 he joined the "El Paso" group, founded by Antonio Saura, Manolo Millares and Rafael Canogar among others. At that time Chirino encountered what would become his leitmotif and allegorical reason for his entire career: the spiral, the wind as a result of his observation of pre-Hispanic iconography and legacy of their culture.
Throughout his career Chirino has exhibited regularly in major cultural havens around the world, having being featured at institutions such as MOMA (Museum Of Modern Art) in New York, Thessa Herold Gallery in Paris, or Sefan Röpke Gallery, Cologne.
Moreover Chirino has been awarded the International Prize for Sculpture at the Budapest Biennale, the National Arts Prize, the Canary Arts Prize, the Gold Medal for Fine Arts, the CEOE National Sculpture Prize and the Community of Madrid Arts Prize 2003. He founded the "Centro Atlántico de Arte Moderno of Las Palmas de Gran Canaria" (1991), and headed the Board which recovered the "Círculo de Bellas Artes" after the Franco regime was over (1982).
In addition, Chirino was awarded the "Círculo de Bellas Artes" Gold Medal as well as being appointed chief of this institution between 1982 and 1992.
His work is present in relevant museums, as well as national and international collections such as: American Express Company, New York, Fundación Juan March, Madrid, The Metropolitan Museum of Art, New York City, The Solomon R. Guggenheim Museum. New York, Museo Nacional Centro de Arte Reina Sofía, Madrid, Museum of Contemporary Art, Barcelona, IVAM (Institut Valencià d'Art Modern), Valencia, among others.
Works for sale by Martín Chirino at Aurora Vigil-Escalera Art Gallery:
If you are interested in any of the artworks bellow or would like to receive further information about this artist, please click here.