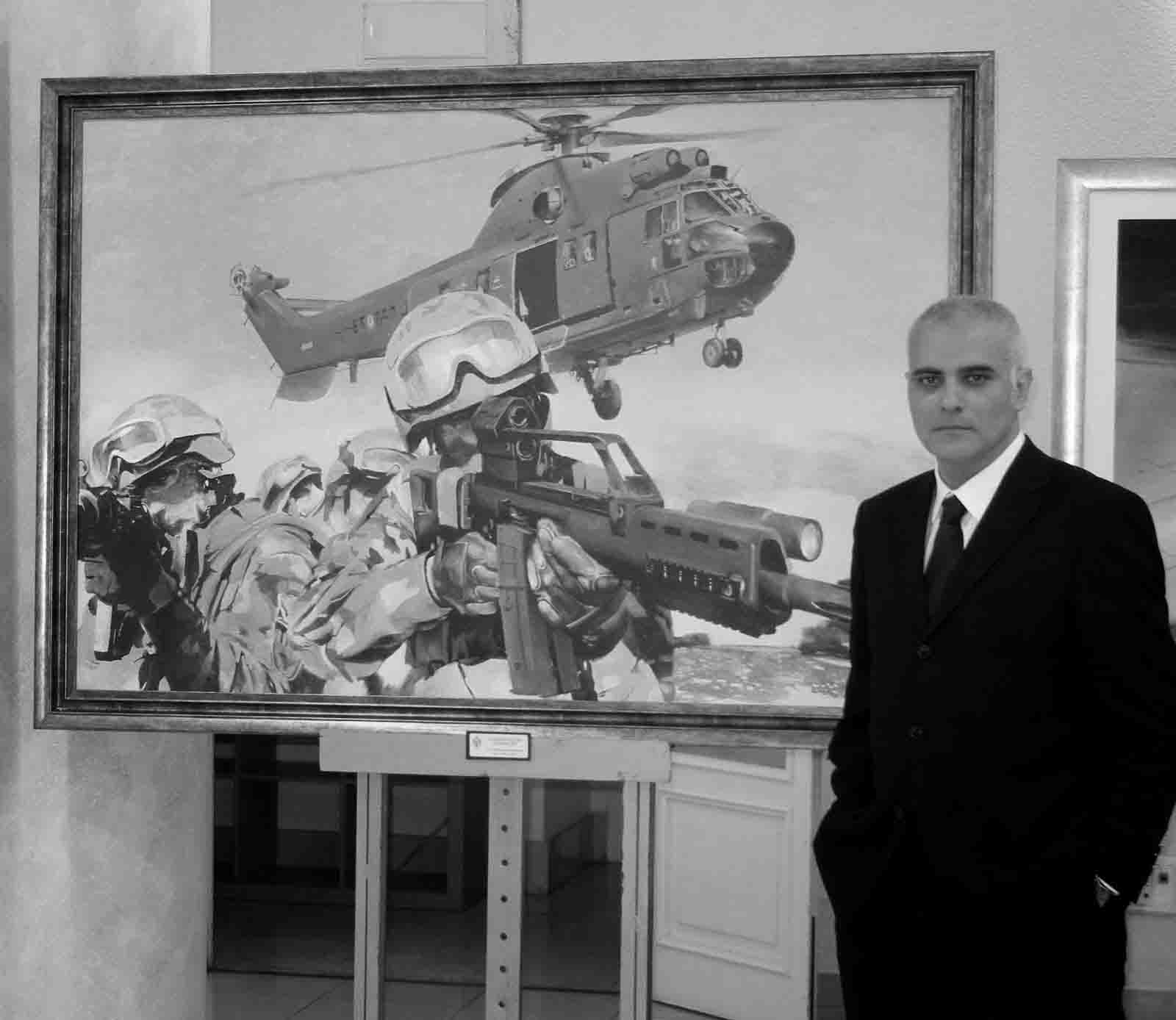 Salvador Montó (Valencia, 1963)
Montó is considered by many critics as one of the most outstanding artists of the new Spanish figuration.
In Salvador's glance over streets, skyscrapers or taxis there is a subtle overview of the city in which they appear, as suggested, many other things. His brushes transcend, even though his work is extremely detailed, the boundaries of the figure to offer us an urban landscape also evokes emotions.
Montó's work is in numerous museums and collections such as: Dukes of Alba collection, National Heritage. Ejército de Tierra collection, Museum Infanta Elena, Tomelloso, Foundation Goerlich, Embassy of Guatemala, Spain, Caja Rural de Salamanca collection, Lladro collection, Museo del Paisaje Español Contemporáneo Antonio Povedano, Cordoba., El Corte Inglés collection, Spain. in addition to private colecciones in Spain, Italy, France, USA and Great Britain.
Montó's counts with awards such as: Medal of Honor XI BMW award of painting, Primer Premio XXIII Certamen Nacional de Pintura Caja de Guadalajara, Mención de Honor XVI Salón de Otoño de Pintura Caja de Extremadura, Primer Premio XXII Certamen Nacional de Pintura Caja de Madrid, Primer Premio XII Certamen Nacional de Pintura Osborne among others.
Works for sale by Salvador Montó at Aurora Vigil-Escalera Art Gallery:
If you are interested in any of the artworks bellow or would like to receive further information about this artist, please click here.