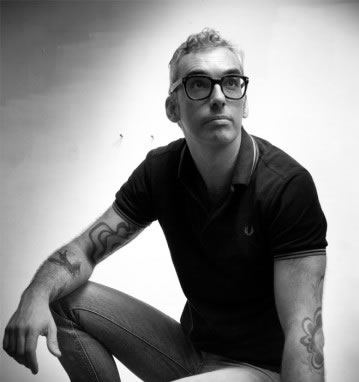 Samuel Salcedo (Barcelona, 1975)
Samuel Salcedo studied Fine Arts in Barcelona and Manchester and began his path in the art world through painting, before discovering sculpture and deciding to dedicate himself completely to it. Having assisted in the workshop of one of the most important and influential sculptors of the current art scene, Jaume Plensa, his own work also stands out because of his great technical mastery, academic methodology and attention to detail.
The expressiveness and meticulousness of his characters, captured in unexpected and irreverent situations far removed from the classical beauty to which they might aspire given the artist's technical expertise, brings his works to life. Figures yawning or about to sneeze, often in their underwear, wearing masks or examining themselves in front of the mirror…, Salcedo invites us to recognize that not everything in life is beautiful or perfect or under our control. In direct contrast to the curated image we show other people, especially in the age of social media, these figures have been captured in intimate, vulnerable and completely human moments. With great humor and a sense of irony, the artist explores the ideas around masks, discomfort and the everyday.
In a workshop rooted in tradition, Salcedo carves his pieces in resin or polyurethane with the help of molds and clay tests. Polychromy is given by different techniques such as spray paint or colored pencils, exhibiting the artist's great ability to mimic textures and shades that approaches hyperrealism despite the occasional presence of seemingly disassociated elements. He describes himself as someone who is constantly evolving, always changing and advancing as he works and creates; as he lives and gathers ideas and influences from everywhere: from cinema, art, literature, comics, toys…, because art "has to be experiential, try to be real."
Samuel Salcedo has held solo shows in cities such as Madrid, Barcelona, Palma de Mallorca, Andorra, Paris, Lille, Cologne, Berlin, Hannover, Lisbon, Strasbourg, Bologna, Moscow or Miami and taken part in international contemporary art fairs such as JustMad, Art Madrid, SWAB, LA Art Show, Art Miami, Arte Fiera or Art Karlsruhe. His work can be found in significant museums and collections such as La Caixa Foundation, Fran Daurel Foundation, Vila-Casasas Foundation, Ceutí City Hall Collection in Murcia, SOLO Collection, International Museum of Contemporary Sculpture, Bassat Collection, DKV Foundation, Bank M2M Europe in Latvia, Jardins D'Entrétat in France, the Blumenfeld Collection in New York or the Salsali Private Museum in Dubai.
Works for sale by Samuel Salcedo at Aurora Vigil-Escalera Art Gallery:
If you are interested in any of the artworks below or would like to receive further information about this artist, please click here.