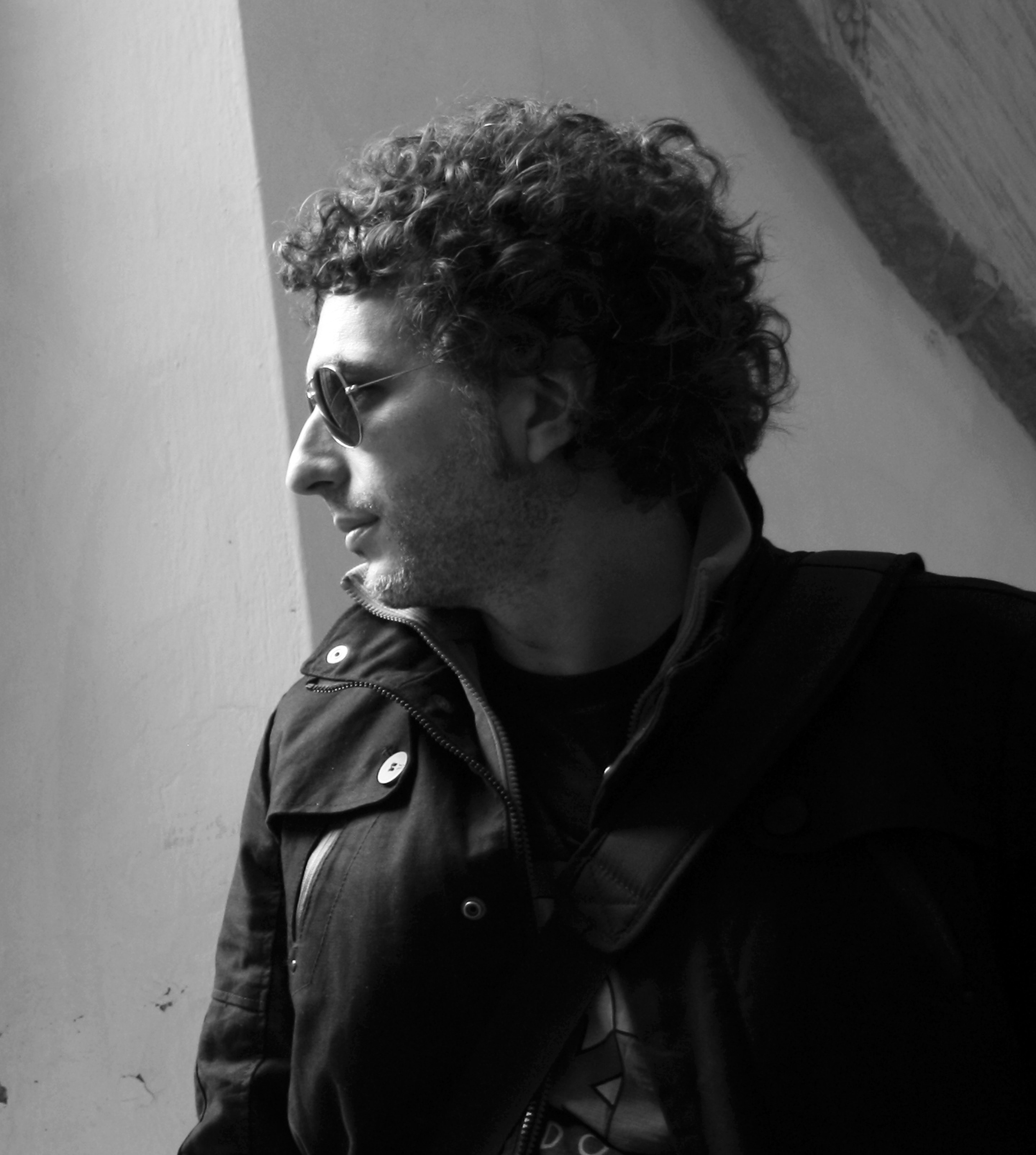 Santiago Picatoste (Mallorca, 1971)
Santiago Picatoste's pictorial production delves into the psychology of shape and colour and the sensory and aesthetic experience through it.
These colourful abstractions that Picatoste groups together under the term Atlas are conceived as metaphorical landscapes in which the artist shows his mastery of colour and traditional painting techniques, and the combination of these with industrial materials such as methacrylate, which serves as support for his work.
Between methacrylate plates, the artist condenses and freezes the movement, the gesture, the form, in a similar to what it happens when a sample is placed under the lens of a microscope to be analyzed, as described by the artist himself when speaking of his work.
There is no doubt that colour is the main protagonist in the pieces of Santiago Picatoste. Blacks, yellows, pinks, blues, serve as a background and in turn envelop an absolutely suggestive and vibrant painting, heir to abstract expressionism and imbued in a new post-pictorial abstraction, with links to Pop Art or graffiti.
Painter and sculptor who collaborates with art institutions worldwide, such as the as Python Galleries (Zurich), Mário Sequeira (Braga, Portugal), Frederico Seve Gallery (New York, USA), Giarina (Verona, Italy), Alicia Winters (Arnhem, Netherlands), Asbaek (Copenhagen, Denmark), and The Griffin gallery (London). Among Picatoste´s Spanish collaborating galleries, Isabel Hurley (Malaga), Moriarty Gallery (Madrid), also from the beginning of his career he has been working with the gallery Xavier Fiol (Palma de Mallorca).
Santiago´s artworks have been shown at the prestigious ARCO Contemporary Art Fair from 2002, and his work has also been exhibited at international art fairs such as Art Verona, Art Bologna (Italy), SP art (São Paulo, Brazil), Art Karlsruhe Art Fair (Germany), or Pinta y Pulse NY (USA).
His sculptures are publicly displayed in different Spanish cities.
In 2014 the artist presents JELLY /CHIRAL at the Casal Solleric (Palma de Mallorca) and Villa Friede, Bonn (Germany). And FROM DRAWINGS & SEQUENCES at the Casa de la Provincia, in Seville. In 2013 Picatoste was awarded the IBERART prize, the international painting award organized by the Museum ABC Madrid & The Griffin Gallery, London. As well as The Gabbarron Foundation International sculpture award. Sculpture, USA.
In 2006 he participated in the group exhibition Sculpture Grande, in Praga.
In 2008 he designed the Women Together Awards delivered by the United Nations in New York.
He has been granted scholarships by Fundación Pilar and Joan Miró (Palma de Mallorca) and La Casa de Velázquez (Madrid).(Madrid).
Digital Catalogue:
Artworks for sale by Santiago Picatoste at Aurora Vigil-Escalera Art Gallery:
If you are interested in purchasing any of the artworks below or would like to receive information concerning this artist, please click here.