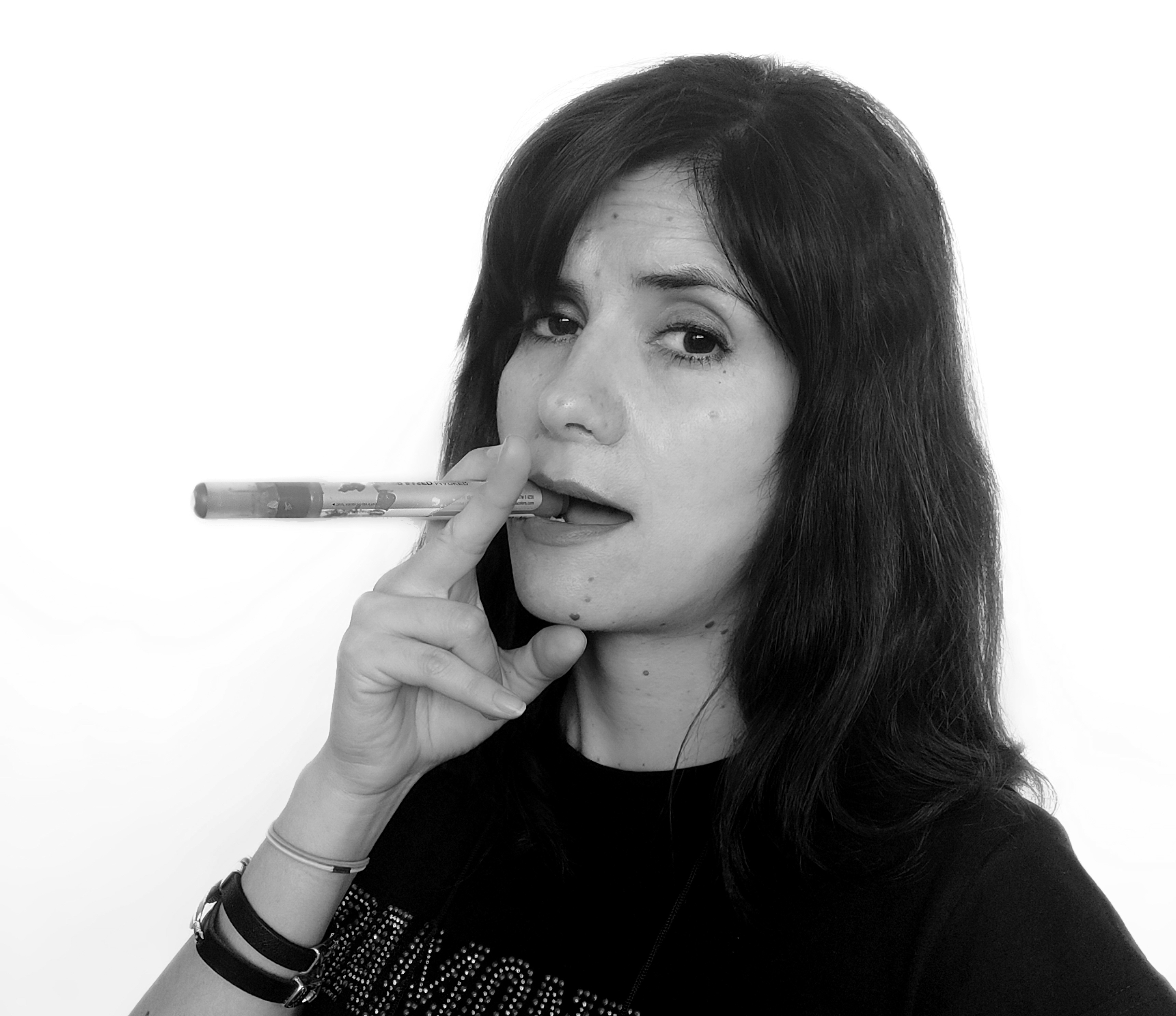 Carol Solar (Santiago de Chile, 1975)
Influenced by cartoons, comics, fashion, children's stories and music videos, Carol Solar's own imagery exudes humor and irony while exploring the concepts of identity, relationships, personal space and the passage of time.
Through attractive colors, simple lines and numerous references to mass culture, Solar depicts seemingly happy and naive scenes but always with a disconcerting feeling, which reflects the subtle line that separates sanity from madness. Each character and element of the painting is distributed in such a way that the viewer is compelled to interact with them and unravel their story, which the artist herself has developed with the painting.
Her acrylics on wood are joined by a fascinating production on paper in which we see the most liberated use of color, full of geometric patterns and vegetation of South American and Asian influences covering the backgrounds in a reflection of the character's subconscious. Characters that she takes to three-dimensional space through her works in textiles, a format in which her games and sense of humor are combined with material investigations to carry out furniture and sculptures that complement her personal language.
Solar has a degree in Fine Arts from the Complutense University of Madrid, the city in which she currently lives and works. She has exhibited in rooms and galleries such as Espacio Corner in Madrid, Silves AC in Almería, Fernando Pradilla in Madrid, and in the AVAM Extension room in Matadero Madrid. She has also held exhibitions at institutions such as La Vidriera in Camargo, in Santander or at the Museum of Popular Arts and Traditions in Madrid. Her work has been shown in cities such as Amsterdam, Barcelona, ​​Seville or Santander and she has taken parts in festivals and fairs such as Marte de Castellón or Hybrid Art Fair, Artbanchel and OpenStudio in Madrid. She has been Secretary of AVAM (Associated Visual Artists of Madrid) and has created the MIKASA project, Artists Encounters by Zoom.
Digital catalogue: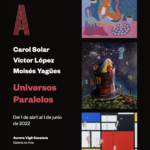 Works for sale by Carol Solar at Aurora Vigil-Escalera Art Gallery:
If you are interested in any of the artworks below or would like to receive further information about this artist, please click here.