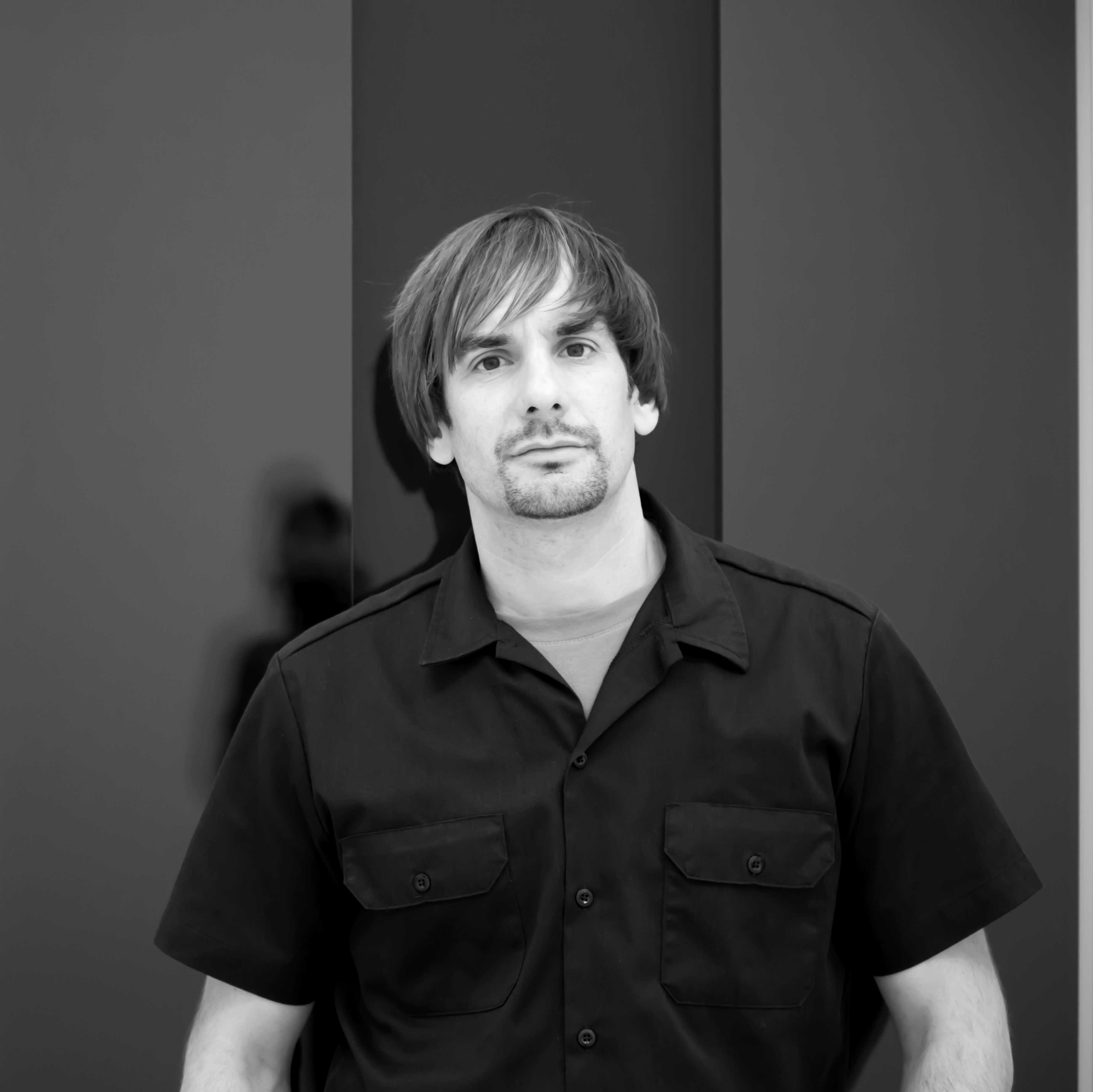 David Magán (Madrid, 1979)
David Magán works with sculpture and installation, exploring the possibilities of these concepts in relation to the space they inhabit.
Hiss sculptures are presented as geometric modules, made of acrylic or glass. They are dynamic structures in constant change according to the location they are viewed from and the constructive possibilities of each structure. When light penetrates their surface, Magán's sculptures flood the space they reside in rays of color.
His latest most significant works are specifically designed to adapt to different architectural spaces, both interior and exterior, where the proportions between the viewer, the art piece and the space they are located in are the focal point of his creations.
Magán has taken part in international art fairs such as ARCO, Zona MACO, PINTA London and PINTA Miami. Among his collective exhibitions are: Transparency, Galerie Denise René, France; Glass and architecture, International Biennial of Glass, France; European Glass Experience, Finland and Italy; Constructive Art, Kinetic Art, Espace Expression, Miami; Hello Spain, Seongnam Art Center, South Korea. He has also made recent solo exhibits at the Cayón Gallery in Madrid, the FCNV (National Glass Center Foundation) in Segovia, the MAVA (Alcorcón Glass Art Museum) and the CAB (Caja de Burgos Art Center).
Magán has received prestigious awards such as Glass & Architecture, International Glass Biennale (France) and the NH Collection of Contemporary Art Award – ARCO Madrid 2016, as well as having recently participated in the 13th Havana Biennial.
His works are included in important collections such as the Museum of Contemporary Art in Madrid, the Tomás y Valiente Art Center or the Kablanc Otazu Art Foundation.
Works for sale by David Magán at Aurora Vigil-Escalera Art Gallery:
If you are interested in any of the artworks bellow or would like to receive further information about this artist, please click here.