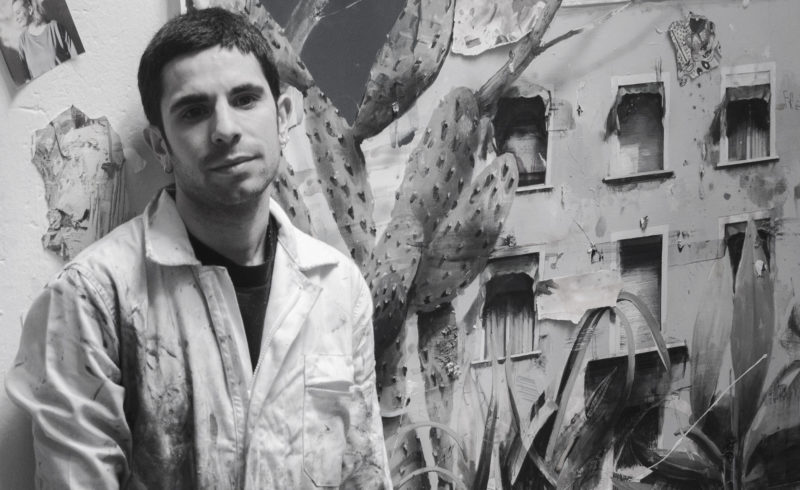 Francisco Mayor Maestre (Madrid, 1990)
Francisco Mayor Maestre was born in Madrid in 1990. He lived in Rivas-vaciamadrid, 15 km away from the city center. This meant daily trips to the capital which allowed him the opportunity to observe the changes in the landscape: from the shanty town of the Cañada Real to the excessive urbanization of the Ensanche de Vallecas, Los Berrocales and other disasters of real estate speculation. That privileged vision, in his childhood and adolescence, of the changes on the margins of the city have been decisive in his interests as an artist. Mayor's approach revolves around the need to express what is behind the ordered, to give presence to the detritus that is hidden behind the apparent.
His paintings try to explore the limits between urban planning and nature, between buildings and the people who live inside, the space and matter in an environment but also in his painting; which leads him to deep reflections around the meaning of life, society, art and the passage of time.
Francisco Mayor Maestre got his bachelor's degree in Fine Arts at Complutense University of Madrid, with Research Masters in Art and Creation and in Engraving and Graphic Design at the Castilla-La Mancha University. He has also been awarded the Pilar and Joan Miró Foundation Grant from Mallorca, the Art Engraver Grant from the Currency Department of the National Mint and Stamp Factory and the first prize from the Rivas-Vaciamadrid National Painting Competition (2019), among others. His work has been exhibited in various cities in Spain, in addition to Germany, the United Kingdom, Switzerland and Belgium, and is part of the Pilar i Joan Miró Foundation, the Museum of Contemporary Spanish Engraving in Marbella, the National Library, Calcography Museum of the Royal Academy of Fine Arts of San Fernando, the City Council of Rivas-Vaciamadrid, the Museum of the Royal Mint, the Faculty of Fine Arts, Complutense University, as well as several private collection.
Digital Catalogue: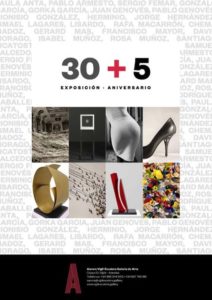 Artworks for sale by Francisco Mayor Maestre at Aurora Vigil-Escalera Art Gallery: