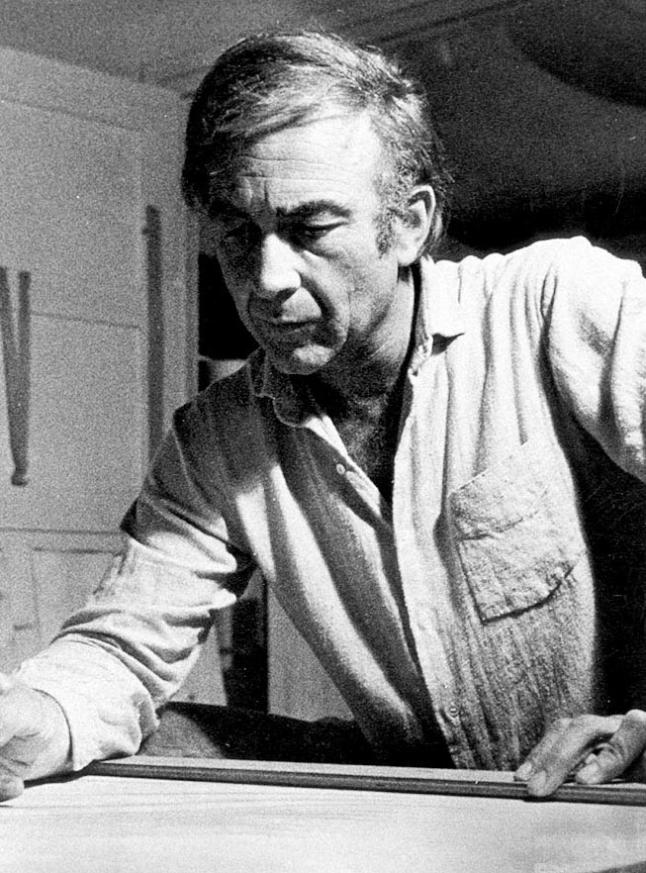 José María Navascués (Madrid, 1934 – Oviedo, 1979)
The work of the sculptor and painter José María Navascués was of vital importance in the artistic Asturias of the Sixties and seventies, being considered today as one of the most unique artists of the Spanish panorama of the second half of the twentieth century.
In his work he emphasized the original way of understanding nature and organic forms, with technical solutions that are still arousing perplexity. Natural from Madrid, he moved to Gijón in 1939 and in 1954 began, as a painter, a cubist stage, which then led to records close to Expressionism and lyrical abstraction.
But his concern for anatomical forms and vital processes led him to sculpture, choosing wood as a primitive material, which stars his most well-known and admired sculptures.
He was selected for the XV International Biennial of sculpture of Sao Paulo in 1979. After his sudden death several retrospective exhibitions were held in Spain, Brussels, Munich, Paris, Basel and Brazil, and at the 2nd National Art Biennial Ciudad de Oviedo was dedicated one of the first posthumous tributes.
The Museum of Fine Arts of Asturias, in Oviedo, has created a room called "Espacio Navascués" after its recent enlargement. There are also pieces in the Museum of Spanish abstract Art in Cuenca, and in several private national and international collections.
Works for sale by José María Navascués at Aurora Vigil-Escalera Art Gallery:
If you are interested in any of the artworks bellow or would like to receive further information about this artist, please click here.