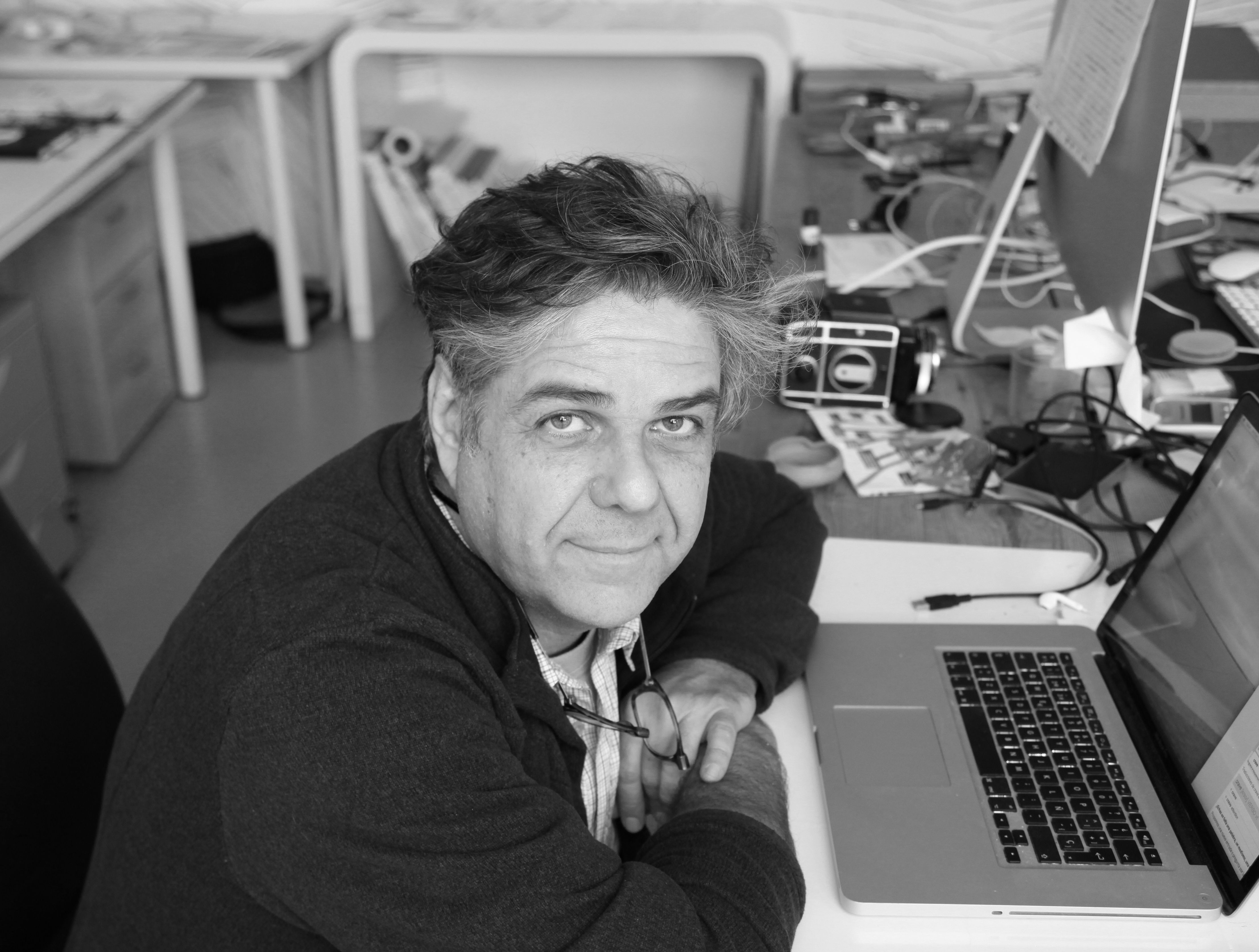 Juan Ugalde (Bilbao, 1958)
Ugalde began to exhibit his artworks in the 80s and lived for several years in New York. Between 1989 and 1992 he was part of the Estrujenbank artistic collective, dedicated to a politically committed art, with the artist Patricia Gadea and the poet Dionisio Cañas, among others. His solo work leads him to numerous exhibitions nationally (Madrid, Barcelona, ​​Santander, Valencia, Palma de Mallorca) and internationally (Paris, Brasilia, Moscow, New York, Amsterdam, Basel). He currently lives and works between El Escorial and Berlin.
Postmodernity, paradox, irony and hallucination are constant elements in Ugalde's work. Debtor of Pop art, it is a work configured from various techniques and materials: painting, photography, found objects, engraving, drawing, collage, appropriations of other people's works and new technological applications. In a society in which the limits between the public and the private are increasingly blurred, his staged images are loaded with criticism towards society.
Black and white photographs are glued to the canvas, intervened with acid colors and decontextualized elements. An apparent nonsensical collage that alludes to contemporary chaos. Through the superposition of plastic languages, Ugalde manages to translate the staging that seems to rule the world nowadays and he accomplishes this through a work with a marked visual component but also narrative as well.
His work is part of prominent museums and collections such as the Artium Collection (Vitoria), the "La Caixa" Foundation, the Marcelino Botín Foundation, the Patio Herreriano Museum in Valladolid, the Bank of Spain Collection, the Banesto Collection and the Reina Sofía National Art Center Museum in Madrid. In addition to having received scholarships such as the Banesto Foundation, the Marcelino Botín Foundation and the Altadis award.
Digital Catalogue: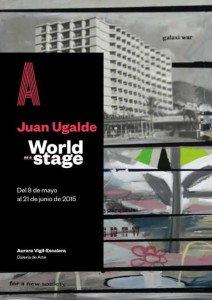 Works for sale by Juan Ugalde at Aurora Vigil-Escalera Art Gallery:
If you are interested in any of the artworks bellow or would like to receive further information about this artist, please click here.