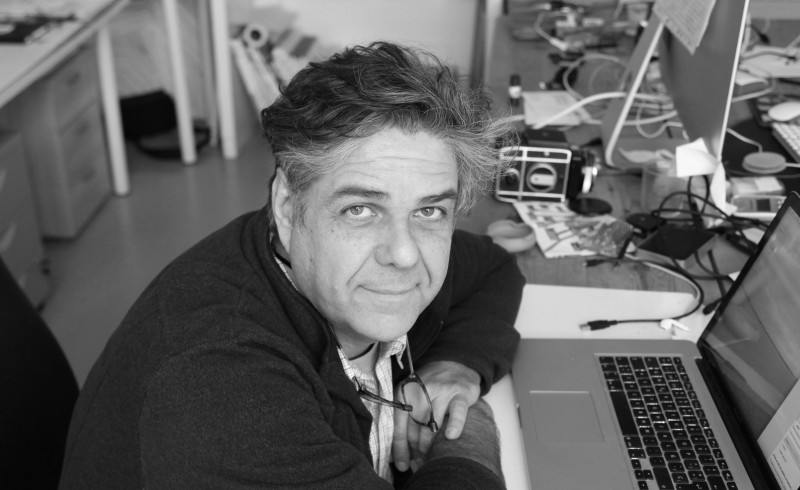 Juan Ugalde (Bilbao, 1958):
Postmodernity, paradox, irony and hallucinations are elements present in Ugalde´s work. Indebted to pop art, his work is a concoction of several techniques and materials: painting, photography, found objects, engraving, drawing, as well as using other people´s work to create his own and incorporating new technologies. In a society in which the boundaries between public and private are becoming vaguer and vaguer, his staged images are loaded with a critical view of the reality we live in.
To his credit, numerous solo and group exhibitions nationally (Madrid, Barcelona, Santander, Valencia) and internationally (Paris, Brasilia). Moreover, he has received scholarships such as the Banesto Foundation and Fundación Marcelino Botín in Santander.
His work is part of outstanding museums and collections: Artium (Vitoria), Fundación "La Caixa", Fundación Marcelino Botín, Museo Patio Herreriano in Valladolid, Banco de España collection, Banesto collection and Museo Nacional de Arte Reina Sofia in Madrid, among others.
Digital Catalogue for the exhibition World as a stage, by Juan Ugalde, held at Aurora Vigil-Escalera Art Gallery in 2015: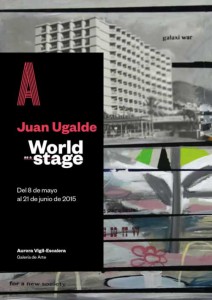 Artworks for sale by Juan Ugalde at Aurora Vigil-Escalera Art Gallery:
If you are interested in purchasing any of the following artworks, or wish to receive information about this artist, please click here.