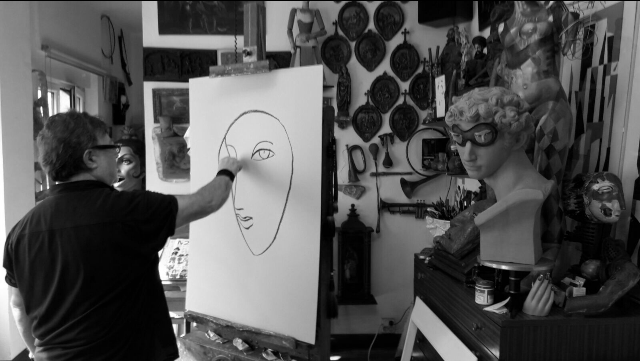 Kiker (Aller, 1949)
His mastery of drawing and color, imagination, expressiveness, irony, fine metaphorical ability that possess, as well as his exceptional talent to reinvent itself, are some of the characteristics defining the style of this artist whose work always has a recurring theme: "The man and his circumstances". Even in its landscapes, flowers, still lives or abstractions, at the end beats the heart of a human being. Always on the edge: left-right, abstraction-figuration. Firstly business and worker´s efficiency, secondly magic and mystery. And above it all freedom.
Within his full creative maturity, Kiker continues to experience every day with new artistic expressions and new materials: wood, veneers, plastic, shells and all kinds of elements serve as a reflection of his inexhaustible imagination. This artist whose whole work is ran by experimentation, reminiscent to great masters such as Picasso, Duchamp, Dalí and Tapies, with certain lines of expressionism and his ow world, make Kiker one of the most recognized artists in the Asturian and national art scene, and his work, eclectic and multidisciplinary has won dozens of prizes and awards.
Digital Catalogue for Summary, Kiker´s monographic exhibition in 2017 at Aurora Vigil-Escalera Art Gallery: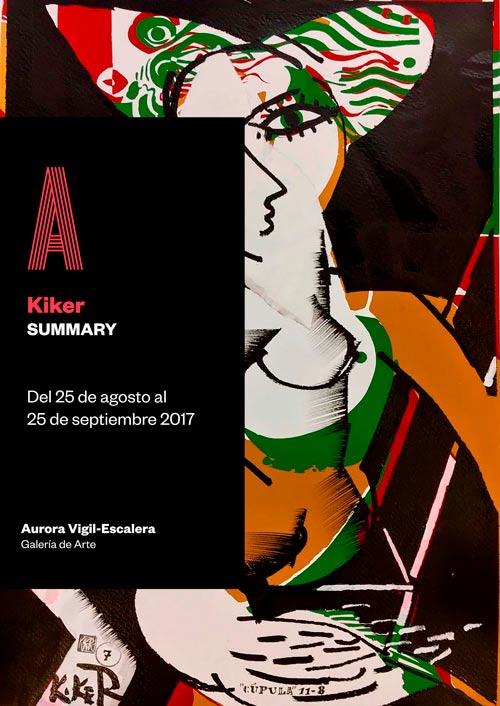 Artworks for sale by Kiker at Aurora Vigil-Escalera Art Gallery:
If you are interested in purchasing any of the following works, or would like to receive information about Kiker, please click here.
no images were found