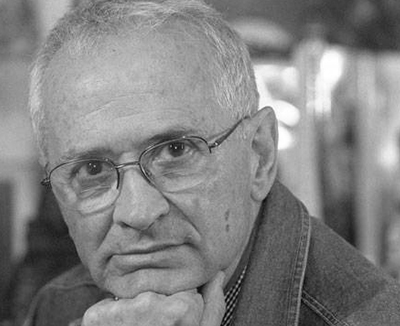 Luis Feito (Madrid, 1929 – Madrid, 2021):
Key figure of the Spanish contemporary art scene history, Feito is one of the founding members of El Paso group (1957-1960). Feito´s work is characterized by the ascetically tinged gestural abstraction. Formal and material simplification are traits of a work influenced by automatism and the unique traditional Chinese painting brushstroke. His spontaneous stroke style painting entails the straightforward outpouring of the artist´s inner self.
From the mid-20th century Feito exhibits regularly in the world´s most important cities: Madrid, Paris, Milan, New York, Helsinki, Tokyo, Rome. He has participated in the XXXI Biennale of Venice and art fairs such as Estampa, ARCO and Art Basel.
Feito holds important awards to his credit. He was named Officer at the Arts and Letters in France (1985), he also received the Gold Medal of Fine Arts (1998) and is a member of the Royal Academy of Fine Arts of San Fernando, in Madrid (1998).His work is present in important museums and public collections: Guggenheim Foundation of New York, Museum of Modern Art in Tokyo, Museo Nacional Centro de Arte Reina Sofía, a Museum of Abstract Art in Cuenca, Juan March Foundation and La Caixa Foundation.
Artwork available by Luis Feito at Aurora Vigil-Escalera Art Gallery:
If you are interested in purchasing any of the artworks below, or would like to receive information about Luis Feito, please click here.