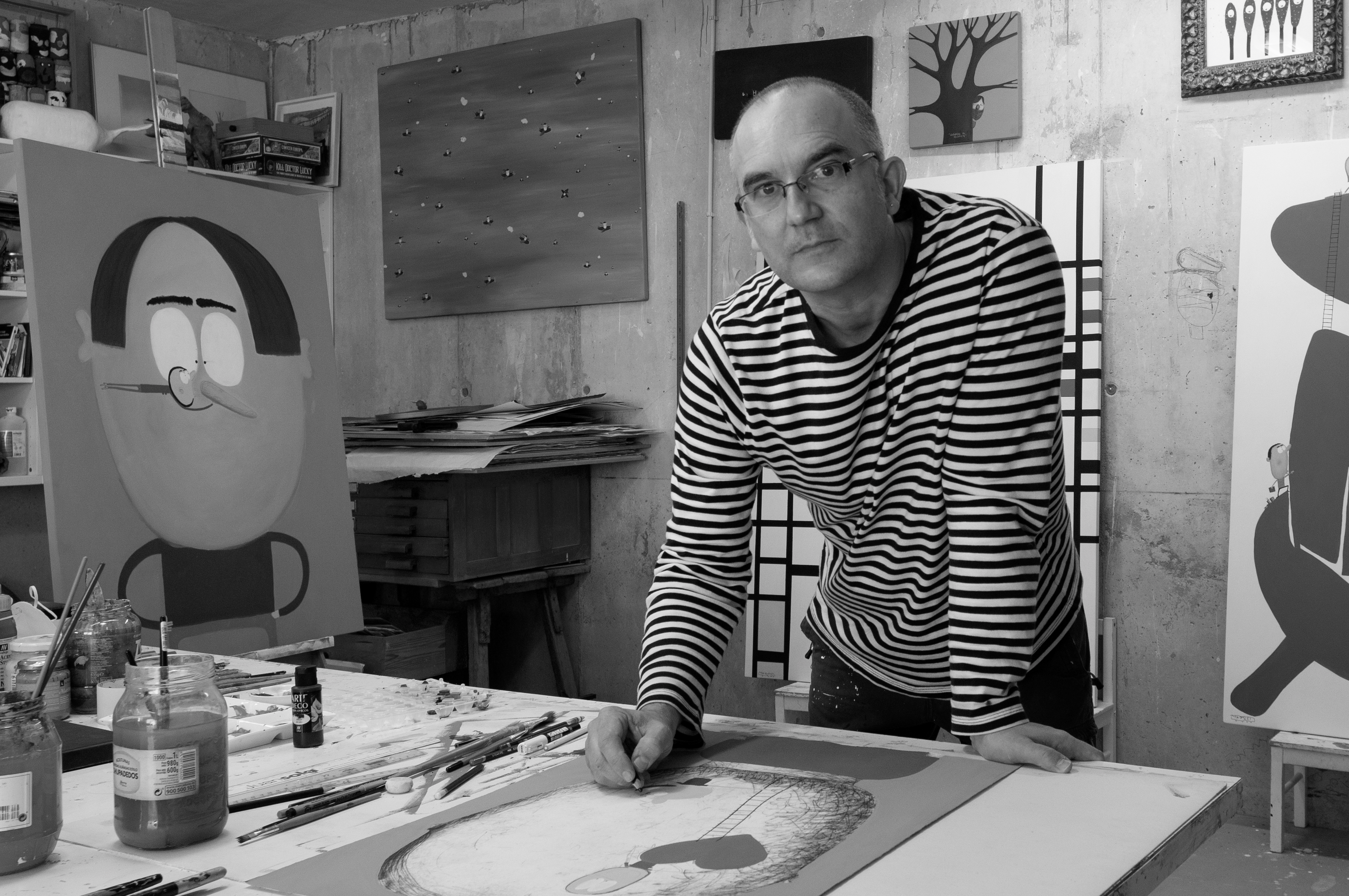 Moisés Yagües (Murcia, 1972)
Moisés Yagües imagines the interior of the human head and body as a place where stories take place, where ideas come to life and take literal meaning. His cartoonish characters, full of energy and tenderness, already cause smiles all around the world due to his exhibitions in Germany, Mexico, Chile, China, the United States and Japan, to name a few.
His admiration for the great masters appears in 'Parallel Universes' through two recreations of works by Mark Rothko and Pierre Mondrian, intervened by his recurring "helpers" who, with their rollers, ladders, scaffolding and paint buckets, strive to finish the art piece. These tiny characters also appear populating a game of Tetris, to which they help to bring order.
His figuration of surreal situations and schematic characters finds its influences in comics, illustration, pop art and street art, among others. He continues his search of the freest creation and a completely personal universe, with a fresh and carefree style, a well-established iconography and a desire to tell stories that has also led him to a facet as an illustrator of books for children and adults. He has also been the recipient of various awards and scholarships such as the Casa Falconieri in Italy or the Pilar and Joan Miró Foundation in Mallorca, and artistic residencies in China, Romania, Slovenia, Italy and Germany.
Digital catalogue:
Works for sale by Moisés Yagües at Aurora Vigil-Escalera Art Gallery:
If you are interested in any of the artworks below or would like to receive further information about this artist, please click here.