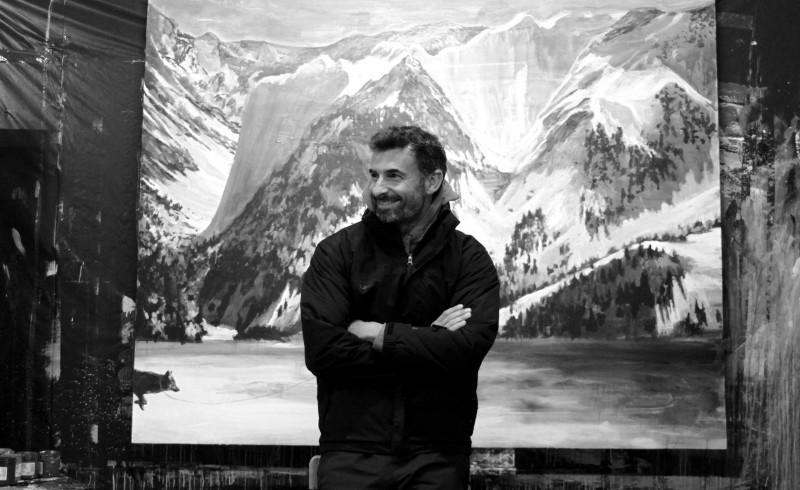 Jorge Hernandez (Huelva, 1973):
Jorge Hernandez´s paintings collect narrative iconographies from filmmaking reminiscences. Within his paintings direct references to the American noir cinema, Hitchcokian thriller and directors such as Kubrick are noticeably present.
Each work, as if it were a single frame tells a story, and the resinous covering patina encapsulates the scenes while providing a certain veil of mystery and timelessness. The misplaced and de-contextualized elements conforming his woks cause a feeling of bewilderment to the viewer. This is achieved by generating environments with metaphysical tinges and a daydream atmosphere. With technicolor chromaticism, these works evoke Hollywood scenes. The viewer standing before the canvas seems to be looking at a cinema screen.
With numerous exhibitions behind him, Jorge Hernandez has participated in solo and group shows in Madrid, Barcelona, Seville, San Sebastian… as well as internationally, in countries such as Switzerland. Belgium, England, London, Portugal, France and Brussels. Hernandez has also taken part in a number of contemporary art faris such as Summa Art Fair, ARCO, Just Mad, ForoSur Caceres and the Lisbon Art Fair.
Furthermore, Jorge Hernandez has numerous awards and scholarships under his belt, including the Vázquez Díaz scholarship, which was granted by the Deputation of Huelva in 2012. Also more recently Hernandez has been awarded the Mención de Honor Certamen Internacional de Pintura Ramón Portillo. Motril, 2015, or Primer Premio en el LIX Salón Nacional de Pintura Ciudad de Ayamonte, 2016.
Digital Catalogue: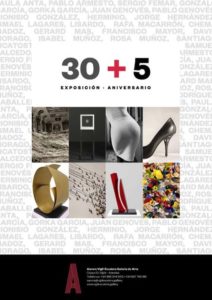 Paintings for sale by artist Jorge Hernández at Aurora Vigil-Escalera Art Gallery:
If you are interested in purchasing any of they following pieces or wish to receive information about Jorge Hernandez, please contact the gallery by clicking here.