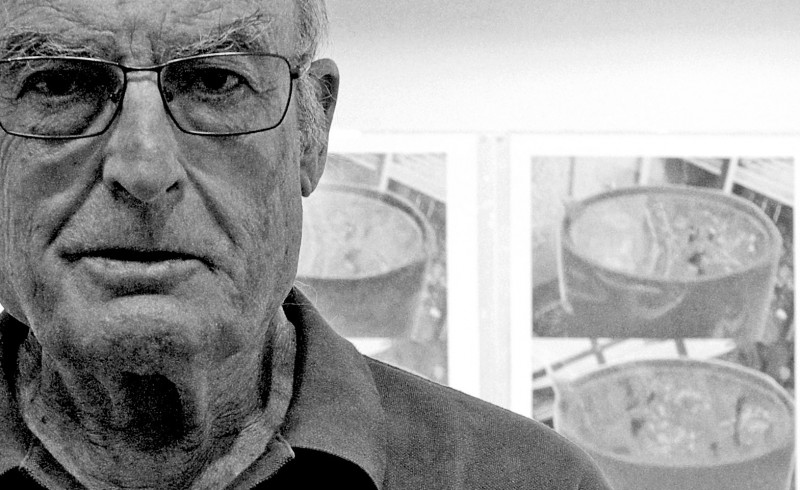 Luis Gordillo (Seville, 1934):
Artist restless and very attentive to developments that have been brewing to its round, Gordillo is a true benchmark in the history of the Spanish contemporary art. With a tremendously personal universe and a non-transferable subjectivity, this artist develops his creativity with total freedom demonstrating a style of complex formal combinations and games of symmetry.
His work has shown in museums and galleries in Spain, Germany, Mexico, France, Brazil and United States. Include your sample "Tropical Iceberg" in the MNCARS (Madrid) and the retrospective of the Kunst Museum (Bonn).
Multiple awards with include the national prize for plastic arts (1981), the Gold Medal of the Círculo de Bellas Artes of Madrid (2004) and the Velazquez Prize to fine arts (2007).
His work is in major collections: Museo Nacional Centro de Arte Reina Sofia in Madrid, Museo de Bellas Artes de Bilbao, IVAM in Valencia, Fundación La Caixa of Barcelona and MACBA, Barcelona.
MEMORÁNDUM (Museo Universidad de Navarra. 3 de febrero de 2021)
Digital Catalogue for Sesion Continua, the monographic exhibition by Luis Gordillo at Aurora Vigil-Escalera Art Gallery:
Artworks for sale by Luis Gordillo in Aurora Vigil-Escalera art gallery:
If you are interested in any of the following, please do not hesitate to get in contact with the gallery by clicking here.