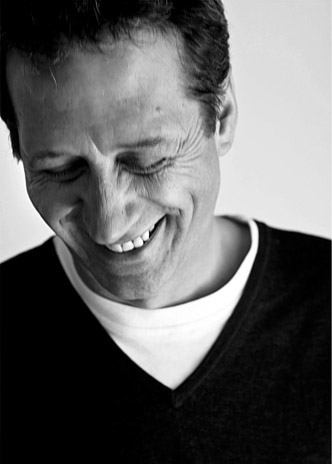 Chema Madoz (Madrid, 1958)
Madoz studied Art History at the Complutense University of Madrid, while alternating photography courses at the Image Teaching Centre, and in 1983 he made his first solo exhibition in the Royal Photographic Society of Madrid. In 1990 he begins to develop the concept of the object, a constant subject in his work to this date.
Through the infinite imagination and acute sense of humor of the artist, his objects come to life with visual games full of irony. Each "portrayed" is endowed with a completely different meaning than the one that could be expected. Madoz's ingenuity takes the viewer into a surreal world, he offers a glimpse into a restless mind, always ready to transform the everyday into something exceptional.
The visual poetry of these images, always acclaimed by an audience that seeks to share that complicit wink with the artist, have become, throughout his forty-year career, authentic icons of photography.
Since the 90's Madoz has received a number of prominent prizes and awards such as the Kodak Spain Award (1991), the National Photography Award (2000), the Higasikawa Overseas Photographer Award from Higasikawa PhotoFestival (Japan, 2000) and PhotoEspaña Award (2000).
Chema Madoz's work has been exhibited at renowned galleries as well as national and international art centres, such as the Royal Photographic Society of Madrid, the Pompidou Centre in Paris, the Netherland Photomuseum in Rotterdam, the M. Marangoni Foundation in Florence, the Caracas Museum of Fine Arts or the Houston Photofest International, amongst many others.
His photography is also included in prestigious public and private collections such as the Reina Sofía National Art Center Museum, the Juan March Foundation, the Buenos Aires Fine Arts Museum, the Modern Art Insitute of Valencia (IVAM), the Spanish Ministry of Education, Culture and Sport, or the Fine Arts Museum in Houston, to name a few.
Digital catalogue:
Works for sale by Chema Madoz at Aurora Vigil-Escalera Art Gallery:
If you are interested in any of the artworks bellow or would like to receive further information about this artist, please click here.