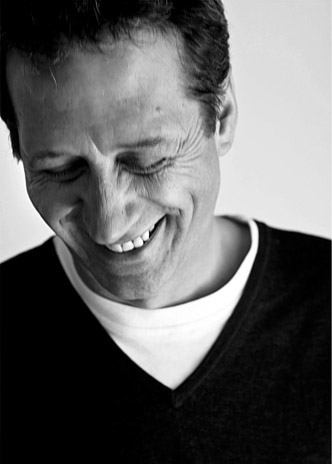 Chema Madoz (Madrid, 1958):
Madoz studied Art History at the Complutense University of Madrid, while alternating photography courses taught by the Image Teaching Centre. In 1983 he made his first solo exhibition in the Real Photographic Society of Madrid. From Chema 1990 begins to develop his concept of the object, constant subject in his work to this date.
His photographic production is all about decontextualized objects that have become true icons of photography throughout his 40-year career.
Chema Madoz uses these objects to create true visual poems with them. Fleeing from his daily uses, the photographer gives these objects a completely new and unexpected life and meaning, which establish a relationship of complicity with the viewer.
In order to reach such an immediate connection with the public, the photographer has gradually stripped himself of the superfluous until he has fixed his gaze on the object, filling it with diverse meanings and often making use of a fine irony and an incomparable sense of humour.
From the 90's Chema Madoz receives a number of prominent prizes and awards such as the Kodak Spain Award (1991), the National Photography Award (2000), the Higasikawa Overseas Photographer Award from Higasikawa PhotoFestival (Japan) (2000) and PhotoEspaña Award (2000)
Chema Madoz's work has been exhibited at renowned galleries as well as national and international art centres, such as the Royal Photographic Society of Madrid, the Pompidou Centre in Paris, the Netherland Photomuseum in Rotterdam, the Fondazione M. Marangoni in Florence, the Caracas Museum of Fine Arts or the Houston Photofest International, amongst many others.
In turn, his work is included in prestigious public and private collections such as the Reina Sofía National Art Center Museum, the Juan March Foundation, the Buenos Aires Museum of Fine Arts, the Institut Valencià d'Art Modern (IVAM), the Ministry of Education, Culture and sport, or the Fine Arts Museum in Houston, to name a few.
Digital Catalogue:
Artworks for sale by Chema Madoz in Aurora Vigil-Escalera Art Gallery:
If you are interested in purchasing any of the following art pieces, or wish to receive information concerning this artist, please click here.